UBNT UFiber Loco
UFiber Loco is a very powerful GPON unit for high-speed data transmission (Internet, TV and voice services) over the optical network to the end user. It is equipped with an SC/APC port for optical fiber connection.
The maximum speed of UFiber Loco for downstream is 2.488 Gbps (RX) and for upstream is 1.244 Gbps (TX). The input has a GPON port with SC/APC (WAN) terminal, the output is one Gigabit Ethernet port (LAN).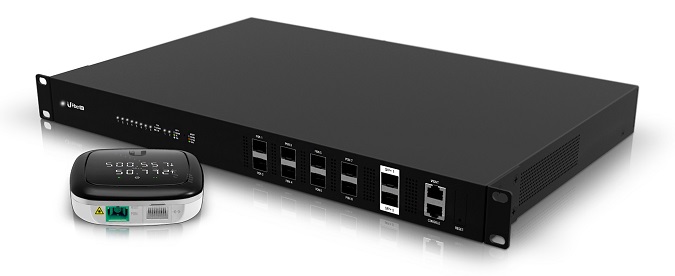 The supervision and management of the UBNT UFiber Loco units takes place in the UNMS (Ubiquiti Network Management System) software.
UNMS is a comprehensive controller for centralized management of all registered 8-port UFiber OLTs , 4-port UFiber OLTs and their UFiber Loco and UFiber Nano clients .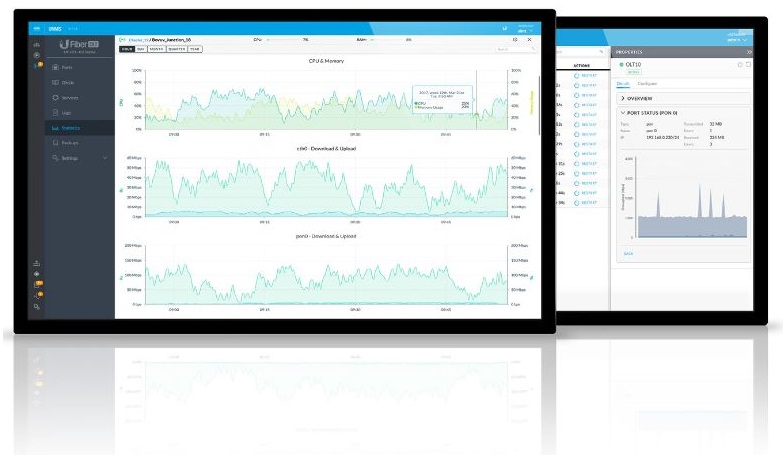 It offers an intuitive web interface, quick device configuration, graphical overviews for effective monitoring and troubleshooting. The biggest advantage is zero license fees for using the software.
Note: The list of supported OLTs of other manufacturers can be found here .
UFiber Loco supports 24V passive PoE power supply (pairs 4, 5+ and 7, 8-) and Micro-USB adapter power supply.
The package includes a Micro-USB adapter 5V/1A .
Important notice:
Connecting the UFiber Loco unit directly to the OLT may cause damage to the optics in the UFiber Loco device (or OLT) due to the large output power of the UF-GP-B+ module (approx. 3dB). The permitted limit for optical power at the UFiber Loco input is in the range of -8 dB to -28 dB .